If you have been heating and cooling a living space with noisy window and/or floor units, we've got some great news for you: a ductless mini-split system can provide heating and cooling without the need for ductwork!


Split System Design
A normal air conditioning system is called a split system because part of the equipment is located outside and part of the equipment is located inside. Split systems require ducting to distribute air.

A mini-split system still uses the split system design, but the indoor air handler is mounted in close proximity to the outdoor unit. Refrigerant lines from the outdoor ductless air conditioner (or heat pump) run inside to the air handler which then circulates and conditioned air in a living space.


Multiple Rooms
If you have more than one room that doesn't have ducting, a mini-split system can still handle the job. Either more than one outdoor unit can be used, or a single outdoor unit can be used to power more than one air handler. Each indoor unit has its own controls.


Mitsubishi® Mr. Slim™
We install Mitsubishi ductless systems due to their innovative technology, efficiency, reliability and warranty. Mitsubishi ductless solutions include things like the i-see™ sensor, H2i for better heating and inverter-driven compressors for auto adjusting performance. See below for additional information, or call us at (850) 562-0300.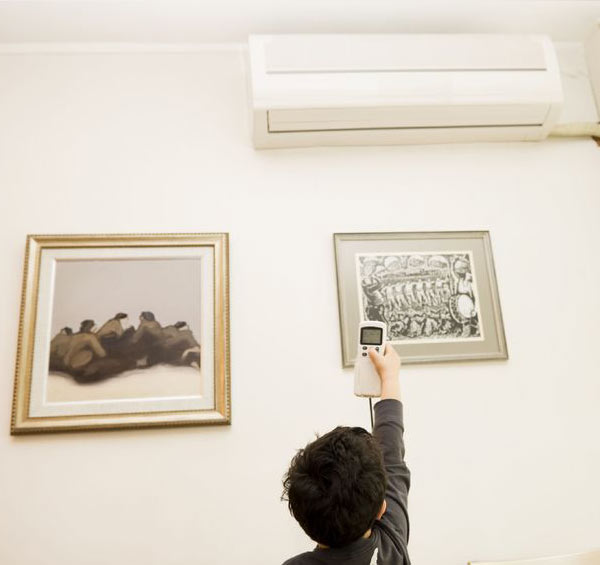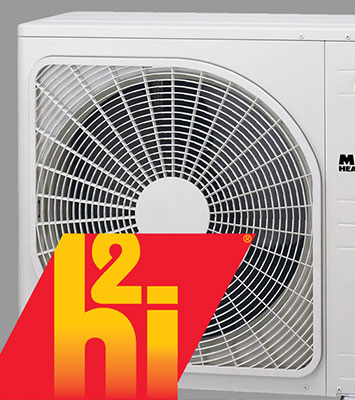 Mitsubishi H2i® Technology
Ductless air conditioning can also be ductless heating with the Mitsubishi ductless heat pumps. However, as with a traditional all-electric heat pump, once the air drops below a certain temperature, the heat pump has trouble keeping up. Get below freezing, and it will not be able to. H2i technology is available on select Mitsubishi ductless systems, and provides the ability to heat effectively and efficiently even when the outdoor temp dives to as low as -13° Farenheit!
Mitsubishi Air Handlers
Mitsubishi wall mounted air handlers are whisper quiet in operation, and come in different styles including wall mounted, ceiling recessed and floor mounted. They feature things like "Powerful Mode" for rapidly arriving at optimal comfort levels, wireless remotes and the i-see sensor. They also provide allergen filtration for cleaner indoor air. Mitsubishi indoor units lead the industry in efficient, quiet comfort! Call us at (850) 562-0300 to learn more!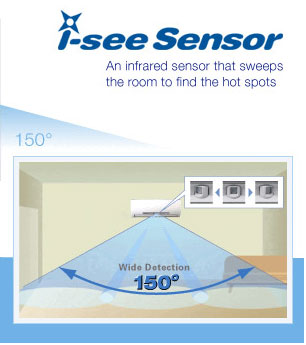 Mitsubishi i-see Sensor™
The i-see sensor is an optional accessory that can be added to Mitsubishi ceiling and wall mounted indoor units. What does it do? It measures the floor temperature of a room as opposed to only measuring the return air temperature. The sensor observes the room vertically in real time for better management of sensible temperature which is what we humans actually feel. The sensor slowly rotates 90° in five second intervals for correct, precise temperature measurement.
Giddens Air Conditioning Inc.
5339 Gateway Drive
Tallahassee
,
FL
(850) 562-0300
Tallahassee indoor air quality