Carrier designs each component of heating and cooling systems with your comfort, and budget, in mind. We want our homes to be comfortable, for some people that means control over the settings and temperature, for others uncompromising energy efficiency is most important, and many are looking for quiet performance at a price you can afford. Our goal is to give you that ideal indoor comfort, no matter where you live or what the weather: To transform your house into a Carrier Home.
Get an estimate for a Carrier producct installation in Tallahassee, FL.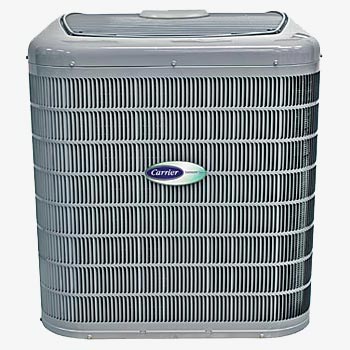 Air Conditioner
When selecting an air conditioner for your home, you have an array of choices.
We have the information you need to research your options, whatever your budget or your needs - from a single air conditioner to an entire Carrier system. Our lineup of central air conditioners allows you to choose the best solution to meet your needs.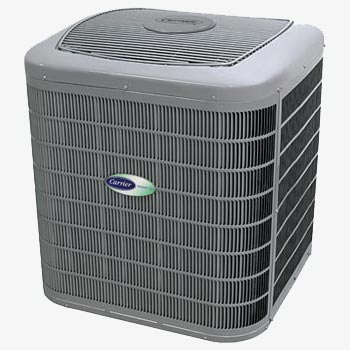 Heat Pump
Heat pump systems provide versatile heating, cooling, and humidity control - they move heat outside your home in the summer and pull heat into your home in the winter. For those in moderate climates, where the temperature doesn't regularly drop below freezing, a heat pump can be the answer to your home comfort needs.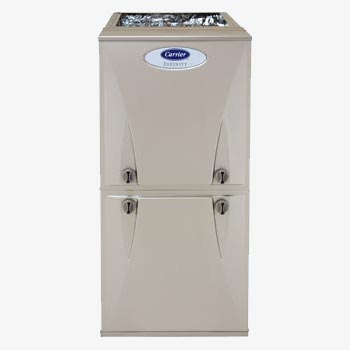 Furnace
The furnace is the heart of your home - out of sight, out of mind, and still keeping you and your family comfortable all year round. Our quiet, energy-efficient furnaces are designed to provide warmth to keep you cozy in winter and to circulate clean, refreshing air from your cooling system in the summer.
Packaged System
Our packaged HVAC systems are designed to make it easy for you to have whole-home heating and cooling. We've combined multiple components into a single unit that sits outside your home to deliver the comfort you're looking for - heat in the winter and cooling in the summer.
Programmable Thermostats
A smart thermostat can make a noticeable difference for your home comfort and your wallet by putting control at your fingertips. Use your mobile device to set the perfect temperature while in your house or on the go. And with automatic adjustments, our ENERGY STAR®-certified thermostats save on heating and cooling costs by only turning on your system when you need it.
Standard Thermostats
Our traditional thermostats, both programmable and non-programmable, are convenient and easy to operate. With only a few buttons, these make controlling your indoor comfort a breeze.